This new technology uses electromagnetic microcurrent to address certain conditions and tissues in the body. We pair the appropriate frequency for the indicated condition with the frequency of the affected area. For instance, if there's inflammation in the muscle tissue, we pair the frequency that neutralizes inflammation with the natural frequency of healthy muscle cells and your body begins to resonate at that same frequency. It's that simple!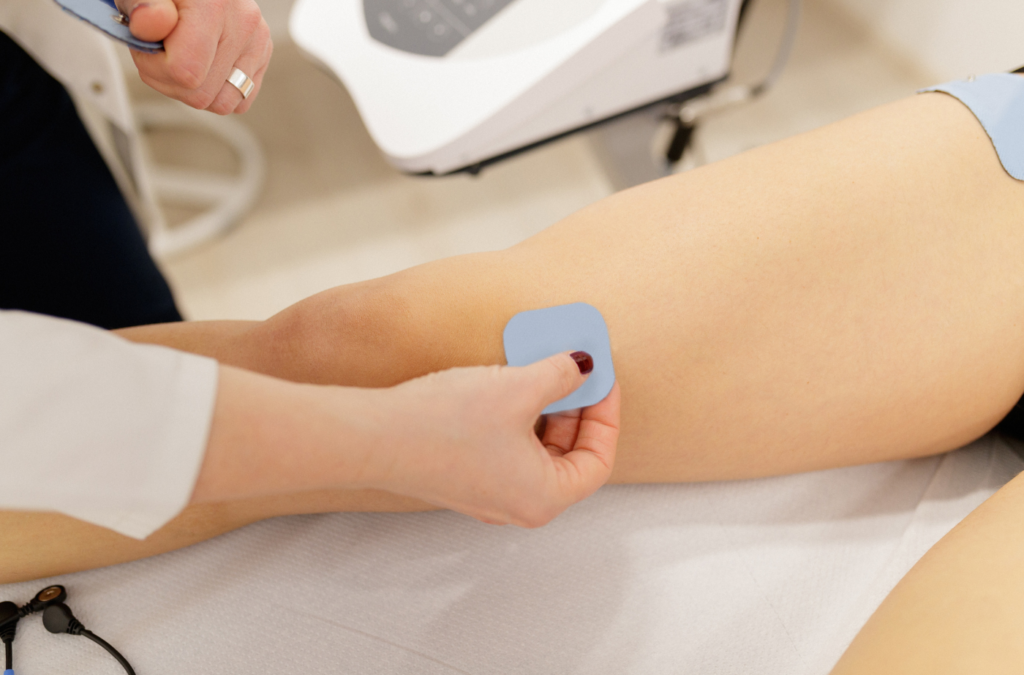 It's different from a TENS unit which uses macro-current instead of micro-current. With micro-current, it's working on a cellular level, so you don't actually feel any electro-impulses. We use the same gel-adhesive pads and electrodes to deliver the current to the selected areas.
Because currents are conducted through water, you have to be well-hydrated for it to work. Ideally, you'll want to have four 8 ounce glasses of water in the 2 hours prior to treatment. Just like acupuncture, it usually takes a series of treatments to resolve the underlying condition.
You can pair this therapy with your acupuncture sessions and have the current running while the needles are in, or this can be done as a stand-alone treatment.
FSM has clinically-proven results with many conditions and can help with all kinds of ailments. It's non-invasive, painless and can reduce inflammation, repair tissues and relieve pain.
Some common conditions FSM is used to treat:
Musculoskeletal injuries
Nerve pain
Adhesions & Scar Tissue
Bell's palsy
Carpal Tunnel
Concussion
Disc injuries
Headaches/Migraines
Burns
IT band syndrome
Jaw pain

Sprains/strains
Low back pain
Neck pain & tightness
Fibromyalgia
Plantar fasciitis
Post-surgical pain
Tennis Elbow
And much more…
FSM even has frequencies for mental and emotional conditions. It may help with symptoms of anxiety and depression, brain fog, prolonged grief and memory impairment.
There are endless clinical studies supporting its effectiveness. This technology has been refined over the past 25 years and is now being used at The Cleveland Clinic, the Walter Reed National Military Medical Center for Wounded Warriors, Shirley Ryan AbilityLab​ in Chicago, and elsewhere.
Learn more about how FSM works on Dr. McMakin's official website: www.FrequencySpecific.com or read her book, The Resonance Effect: How Frequency Specific Microcurrent is Changing Medicine.
Resources
Mental Health, the Brain & PTSD Article
Fibromyalgia & Chronic Fatigue Article
Myofascial Pain in the Head & Neck Study
Treatment of Neuropathic Pain Article
The contents of this site, including text, graphics, images, and other material are for informational purposes only. Nothing contained in this site is or should be considered or used as a substitute for professional medical or mental health advice, diagnosis, or treatment. Please schedule an appointment for personalized health advice.