I'm Not "Just" an Acupuncturist.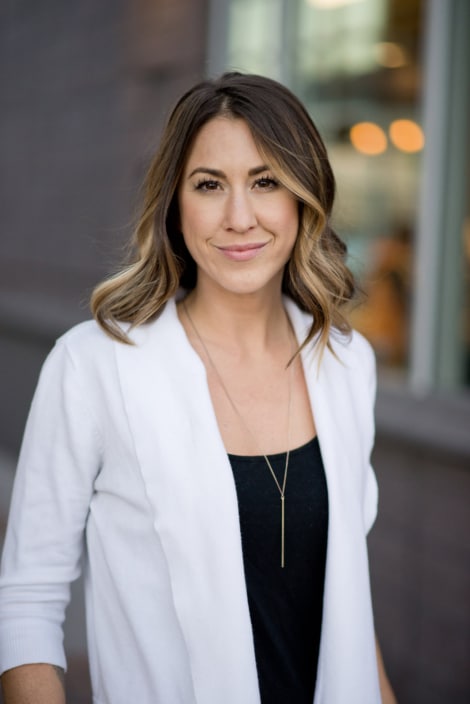 I am an acupuncturist, and acupuncture is powerful medicine. What you might not know, is the term acupuncturist doesn't even begin to cover much of what I offer. Let me explain.
Attorney Vs. Acupuncturist, Same Amount of School
If you've heard my story about how I got into acupuncture, you probably know I was about to start law school when I made the radical decision to pursue my heart's dream instead. The practical piece of that decision was that either path was gonna require THREE years of grad school.
I Know How Your Thyroid Meds Work
I have a Masters degree in Science, and the student loans to prove it (don't even get me started). You read that right, acupuncture school is a Masters in Science. Nearly half of the curriculum was Biomedicine courses like anatomy and physiology, biochemistry, and pharmacology. I had to learn how your medications work on a cellular level. When I suggest that a symptom you're experiencing might be a pharmaceutical side effect, or might be caused by a vitamin deficiency, I am not referencing a morning talk show segment. I'm speaking science, my loves!
I'm Looking Out for You
I know the limits (few as they are) of what I can offer. I'm not gonna treat what looks like sepsis* with acupuncture points (though check this out). I was trained on how to spot medical red flags and offer appropriate referrals. If I notice a suspicious mole or think your symptoms point to something that requires emergency medical care or follow-up diagnostic testing, I will tell you and refer you out to the appropriate medical professional. I've got your back!
*sepsis is when an infection spreads to the bloodstream and is a life-threatening condition
I Get to the Bottom of the Problem
We didn't just learn acupuncture in school. We were taught Eastern Medicine, mostly Traditional Chinese Medicine. This is a comprehensive theoretical framework for viewing health and healing which really focuses on treating the root cause. Eastern medicine always wants to find out why you have a symptom, so we know how to keep it from coming back. Sure, there are tools and techniques for treating symptoms too, but the goal is always to address the cause. I want to get you back to 100% health and vitality. That means digging beneath the surface and looking at the big picture.
I Will Explain How It's All Connected
My Eastern healthcare perspective allows me to make connections your regular doctor won't make. You might have a sense that your migraines and your painful periods are connected, but don't know how. Or you may never have considered that every single symptom you experience is part of a larger pattern. It is! It's my job to connect the dots, and I'm very good at it.
You Don't Need to Know What's Wrong
My training empowers me to treat literally anything and everything. That doesn't mean I will (see sepsis example above), but the possibilities are limitless. You don't need a Western medical diagnosis. I will take notes on your symptoms and use cues from your body (your tongue, your pulse, your complexion, your figure, the way you move) to assess what is needed to restore balance in a stressed system. Your body is designed to heal. I am here to help facilitate that process. I'm greasing the healing wheels, but you're the one doing the healing.
I Offer More than Just Needles
Remember the tools and techniques I mentioned? I learned more than the use of needles while in school. My degree program taught myofascial decompression, a.k.a cupping, moxibustion, and manual therapies like eastern medical massage and gua sha (also called Graston technique by Physical Therapists). I was trained in how to use dietary and lifestyle adjustments to restore balance and health. I can add microcurrent to acupuncture points to increase effectiveness, inject B12 or anxiety-reducing homeopathics, and suggest herbs and supplements to get you feeling better faster.
I'm Keeping it Fresh
I never stop learning. My latest pursuit has been studying blood chemistry and interpreting lab work to offer more effective and personalized treatments. I became a certified functional medicine practitioner. Some of this is personality; I've got an insatiable appetite for information and an incurable curiosity. Some of it is the fact that to keep my National Certification Commission for Acupuncture & Oriental Medicine (NCCAOM) standing, I am required to take lotsa (technical term) continuing education!
Either way, you can rest assured I am offering you up-to-date cutting-edge care and information in addition to the ancient wisdom that provides the foundation for what I do. That's a valuable thing in a country where med school curriculums are often teaching debunked theories and most health care professionals don't have time* to do the extracurricular studying. Reading up on the latest antidepressant studies and trauma research is fun for me (and that's when you know you've found the right career)!
*In all fairness, I don't have kids yet.
Why This Matters
You might not know what all your acupuncturist can offer you.
I think we naturally associate more education with more credibility. There's often an assumption that acupuncture school is like beauty school. You're probably not taking a lot of healthcare advice from your nail tech.
My goal, my mission (and my job) is to help you. If you don't believe I have the training to be giving health advice, then you probably won't listen to me. I'm hoping this inspires a little confidence 🙂
Curious to Learn More?
The contents of this site, including text, graphics, images, and other material are for informational purposes only. Nothing contained in this site is or should be considered or used as a substitute for professional medical or mental health advice, diagnosis, or treatment. Please schedule an appointment for personalized health advice.