Discomfort
Sitting With Discomfort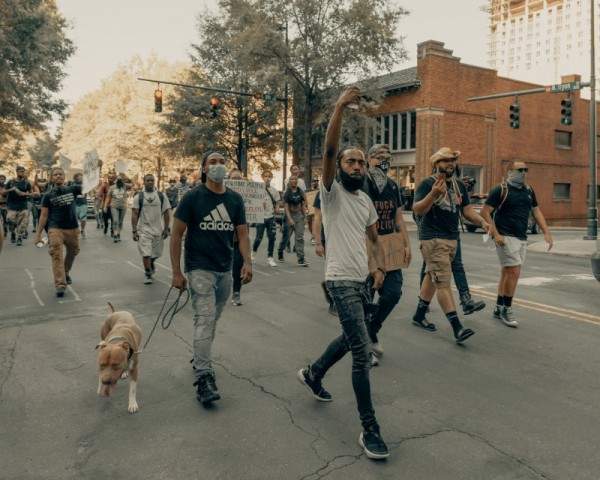 Are you struggling to be with your own discomfort right now?
Many of us are feeling grief, shame, and rage. The systems which perpetuate oppression and injustice are being highlighted. The way black people have suffered at the hands of white people is being highlighted. Many of us are seeing our privilege and our complicity, maybe for the first time.
It's uncomfortable, to say the least.
And it's really important that we stretch our capacity for sitting in that discomfort. Without checking out, giving up, or becoming paralyzed by overwhelm. This is necessary discomfort. This is pain that alchemizes.
Most of us have strategies to avoid feeling uncomfortable, and our individual tolerances for being in discomfort are going to vary wildly. Pay attention to how you're reacting right now. A primary way we avoid being with our own discomfort is disassociating from the body.
Signs of dissociation:
1. It feels like you're walking around in a daze, you aren't completely present, you're misplacing things, not remembering your drive into work, losing your train of thought, bumping into things, etc. You've pulled
2. You get intellectual. Your energy is all in your head, you go into problem-solving mode and analytical thinking. This feels a lot better for many people than sitting with the pain in your heart.
3. You numb out by overeating, using substances that alter your state of consciousness (alcohol, cannabis, other drugs), scrolling social media, watching TV, mindless masturbation, etc. It's an escape or a distraction, without conscious awareness. It doesn't nourish you.
What can we do instead?
Refocus on the basics. To the best of your ability:
Wake up around the same time each morning and eat breakfast.
Prioritize eating at least two solid meals, seated if you can, daily.
Drink water throughout the day.
Aim to sleep at least 7 hours.
Move your body.  When we contract around uncomfortable feelings in an effort to avoid them, that energy becomes stuck in the physical body. Move your body every day, whether it's walking or dancing or anything else you enjoy. Walking in silence is a powerful way to allow your nervous system to recalibrate so you can process and integrate the information that is coming to the surface of your awareness.
You also need alone time in your day to integrate emotionally. Carve out some space for silence if you can, even if it's only a few minutes. Allow the swirling to happen, the confusion, the disorientation, the intensity of feeling.
Stay Present With Yourself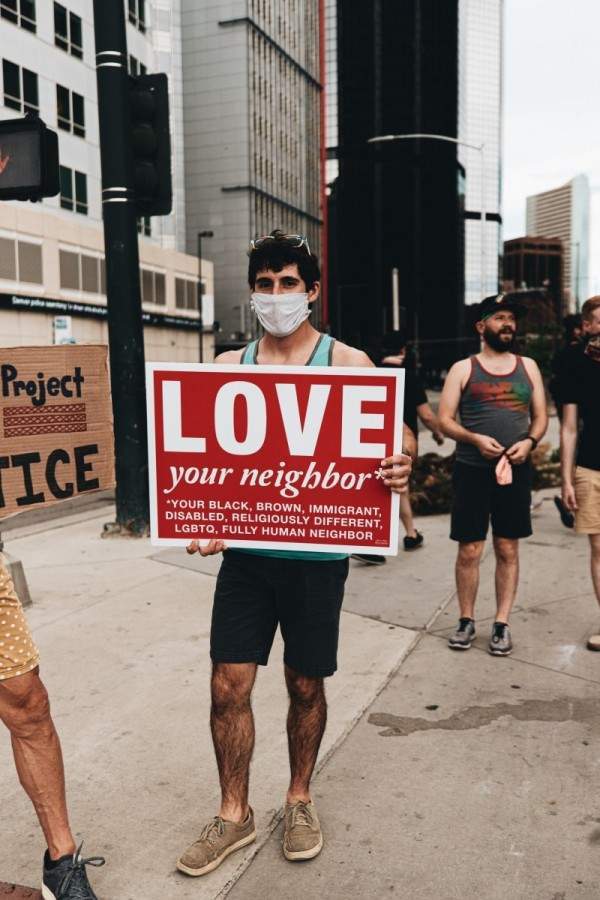 Remember that this is a marathon, not a sprint. You have permission to pursue pleasure and joy in addition to activism. In fact, you must. Because without it, you will burn out.
Overwhelm easily turns into despair, paralysis, or scattered superficial action, which is ineffective. These are the enemies of real change.
The responsibility to act in service for greater equality is yours, and it's also not ALL yours. We do this together. You might feel confused about what action to take. When we tap into the clarity in our HEART (rather than waiting to work it all out mentally) and take action from that place, we become inspired changemakers.
When you're doing deep work, you're likely to feel more tired than usual. Give yourself some grace to rest. Rest, so you don't quit. Recharge, but don't retreat.
Anti-racism Resources
Rachel Cargle, a writer, and lecturer who explores the intersection between race and womanhood
Ibram X. Kendi, the author of How To Be An Antiracist and Director of the Antiracism Center
Nikkolas Smith, the artist behind portraits of George Floyd, Ahmaud Arbery and others
Charlene Carruthers, founder of the Black Youth Project 100
Brittany Packnett Cunningham, co-founder of Campaign Zero, a policy platform to end police violence, and a host of Pod Save The People
Me and White Supremacy by Layla F Saad
The Hate U Give, a film based on the YA novel offering an intimate portrait of race in America
Let It Fall, a documentary looking at racial tensions in Los Angeles and the 1992 riots over LAPD officers' brutal assault on Rodney King
13th, a Netflix documentary exposing racial inequality within the criminal justice system
I Am Not Your Negro, a documentary envisioning the book James Baldwin was never able to finish
Berkeley's List of Anti-racism articles, podcasts, books, foundations, and more
The contents of this site, including text, graphics, images, and other material are for informational purposes only. Nothing contained in this site is or should be considered or used as a substitute for professional medical or mental health advice, diagnosis, or treatment. Please schedule an appointment for personalized health advice.