Patient Testimonials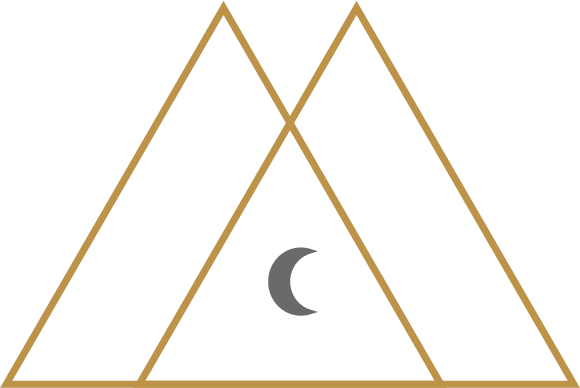 Patient Testimonials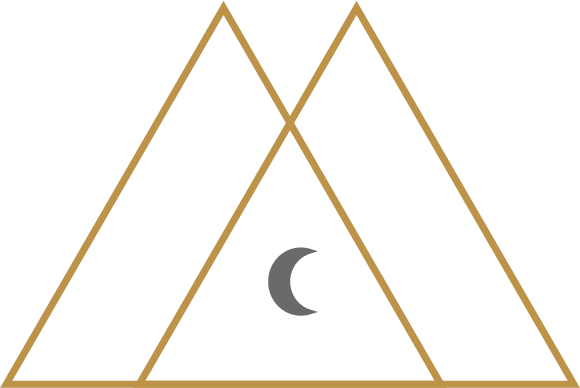 Read all of our reviews on Google!

"I went to Caitlin to hopefully help out w some underlying health issues. I've been AMAZED w the results, many of which I had no idea would happen i.e. COMPLETELY resolved my daily anxiety. I am rarely anxious now and I didn't even know acupuncture could do that! Beyond that my health is improving all the time and I feel very supported by Caitlin in this process. Caitlin is personable but she is also PROFESSIONAL which is really important and can be rare in Boulder where some practitioners have the tendency to be loose with boundaries. I know with Caitlin my session will be on time, she thoroughly addresses my concerns, and she goes above and beyond by making recommendations and providing additional resources. I highly recommend her and wouldn't go anywhere else for acupuncture!!"* ~Anna C
"I went in to see Caitlin with the hopes of working on my stress management and sleep issues. I came away with resolutions to both of those issues, plus so much more. Not only are the acupuncture treatments incredibly effective, but Caitlin's concern and attention for the health of your whole body made it a comprehensive wellness program. I am so grateful for my time with Caitlin and happy to report I feel better than ever with her help!"* ~Shawn M
"I have been going to Caitlyn at Amaluna for anxiety for 5 months now and I am hooked. Acupuncture is easy, relaxing and has made a wonderfully positive impact on my life. Caitlyn is also friendly, understanding and knowledgable about her field. I feel very taken care of and calmed after every session. Anyone who is curious about acupuncture should not be afraid (each needle is nothing more than a pinch) and Caitlyn does a fantastic job."* ~Emma H
"Caitlin has been amazing in helping me work through my anxiety and stress, we've started from the core and are working through the many facets of my life to get my mental, emotional, and physical health back in tip top shape. I never knew or thought I would love acupuncture like I do, and Caitlin helped me find that. Don't hesitate, this will turn things around for you!"* ~Abbi H
"I've been seeing Caite for acupuncture off and on for a year now and I am consistently impressed by her skills and ability to make the process as comfortable as possible. I love how I feel after a session with her! And her dog Koa is adorable too!"* ~Emily W
"I've had chronic pain in my legs and back from running injury 6 years ago and after seeing Caitlin for acupuncture and cupping, I have pain-free days for the first time since I got injured! And even though I HATE needles, I've actually grown to crave acupuncture."* ~Robby W
"Caitlin is an incredible professional with a wide range of tools, experience, and knowledge that she is willing to impart. The first session was incredibly useful and cathartic before we even made it to acupuncture. I will say that the thought of needles horrified me but Caitlin has a great touch and the actual insertion of the needle is painless if you are at all worried about them but want to try acupuncture I highly recommend Amaluna Acupuncture. I will say the ongoing effects of acupuncture are incredible from treating anxiety and stress to more physical ailments such as a tight shoulder and knee pain. All in all, I cannot say enough good things about Caitlin and the practice she runs."* ~ Jon B
"Acupuncture has changed my life. I have been seeing Caitlin for about six months and it is amazing. She works on everything from my neck/shoulder pain to back and hip pain; emotional ups and downs, sinus and allergies, sleep problems, wrist pain, etc. I always feel better when I leave than when I went in, and I feel better physically, mentally, and emotionally in general."* ~Kia H
"Caitlin Gordon at Amaluna Wellness is the best acupuncturist in Boulder! I visited her after not having acupuncture for several years. My shoulders, neck, and back pain were constantly achy and sore and it was making me a real grump. As quickly as my first session with Caitlin I felt relief. Follow up sessions helped me manage the pain so I could feel like myself again. So grateful to have found her!"* ~Jess T
"Caitlin is awesome at what she does. Extremely attentive to a patient's issues and fantastic at providing treatment both in and out of her studio. She is great at adapting treatment plans to your needs while providing nutritional and lifestyle recommendations to accommodate and see to the success of the plan. Can't say enough about her passion for her work and the ease and comfort she brings to those who may be unfamiliar with eastern medicine."* ~Casey G
"Third poking session from Caite the acuwoman and my joints feel better than they have in 10 years since I started dealing with the family genetics kicking in at around 50. Seriously this is the best money I have spent in years. Way better than Aleve. Caite's gentle and knowing hands, ethereal music, lying on a hot pad of sorts (what is that thing called?), subtle smells of lavender. Not getting much better than this. Thanks Caite…wow."* ~ Kathy G
"I've always wanted to try acupuncture from a pure curiosity standpoint although I thought my bodywork sessions were enough to take care of myself. Caite's work opened up a whole new world for me and was absolutely amazing! I came in with a few symptoms that I had been ignoring. Caite asked the right questions and then I shared how I had been really foggy in my head and not able to think clearly (I know… sounds weird). After my first session with her, I immediately felt lighter. And the dietary changes she suggested played a big part in getting my sharpness back. Now I catch myself checking my nail beds and tongue to make sure they aren't pale on a regular basis. Ha! If you don't know what I am talking about, you will. I'm excited for my next session!"* ~Natasha A
"I can't say enough good things about Caite and my acupuncture experience. Not only is she well educated, but thorough and caring in our sessions. She pays much attention to my wellness and is knowledgeable of my overall goals to cure frequent symptoms. I started going for back pain, sleeplessness, and allergy symptoms and after just my first session I felt relief. If you are in search of relaxation, wellness education, and relief of everyday aches and pains; I couldn't think of anyone better."* ~Gina S
"I started seeing Caite for menstrual cramps after years of ibuprofen and prescription medications. I've gone from two days of being incapacitated to working through my worst days with the aid of herbs and a heating pad. I couldn't be happier with my results and have continued doing acupuncture for the other benefits like digestion and energy levels! Caite is really amazing, too. She is sensitive to all conditions and professional in every sense of the word (especially because each session consists of 'real talk' about bowel movements). Love Amaluna and Caite!"* ~Rachael B
"Caitlin is amazing and extremely talented. I had received acupuncture a few times before but had never felt the incredible results that I get with Amaluna. She has helped me with sleeping and overall relaxation. I recommend Amaluna Acupuncture to everyone I know, as Caitlin is an intuitive and wonderful healer. I HIGHLY recommend Amaluna Wellness…you will not be disappointed!"* ~Kayce B
"I see Caite almost weekly for acupuncture to treat aches and pains, improve digestion, find relief from allergy symptoms or to just relax and balance my emotions. She is always caring, attentive and professional and I'd recommend Amaluna Acupuncture and Wellness to anyone who's seeking an intuitive and holistic health practitioner. Caite really opened my eyes to the healing possibilities of Chinese Medicine."* ~Maren B
"Caite is gentle, intuitive and I always leave feeling WAY better!"*~Anu L
"I only have amazing things to say about Caite and the experiences I've had with Amaluna. She helped manage pain in my knee from a ski fall this year and also helped heal a really sore tendon in my elbow. I feel so amazing after each session and can not wait to get back on the table! I recommend her to anyone in need of any overall balance in wellness – which is EVERYONE! Looking forward to my next session!"* ~Ali V
"Caitlin is extremely intelligent and a master at her craft. She's been working with me on some sleep issues and I've seen improvement in just a few visits. Overall it is just a great experience every time I work with her. As a fellow natural health practitioner, I can't recommend her enough. Thanks for all your help Caitlin!"* ~Skylar B
"Recently I was extremely sick, I went to see Caite to give me a tune up and within 48 hours I was feeling almost back to normal. If you have an injury of any kind or you are feeling ill, I recommend you go see Caite, she does amazing work and I guarantee she will make you feel like a million bucks!"* ~Patrick S
"I began Acupuncture with Caite over a year ago, and continue to see her regularly. I have seen substantial relief in my anxiety and stress levels, and even receive a sense of heightened motivation after each session. She provides the utmost comfort for her patients and is able to deliver not just relief but great recommendations that can better your day-to-day life!"* ~Dillon S
"Amazing. Caitlin helped me heal after a broken rib injury, relieves arthritis in my wrists for months after a single session, and has drastically improved my immune system! I'm acupuncture-addicted."* ~F.L.
"I just had my first experience with acupuncture and it was absolutely incredible! Caitlin instantly made me feel comfortable, and thoroughly explained every detail of what she was doing and why. I've already scheduled weekly reoccurring appointments. Can't wait to go back!"* ~Katie M
"Caitlin is fantastic and really helped me with ongoing inflammation problems in my knee. She also helped my wife and I transform our nutrition and lifestyle choices. I can't recommend her enough!"* ~Eric D
"Caitlin is kind, competent and very professional. Her nutrition tips were an unexpected bonus. Highly recommended!"* ~Cara L
"Caite is absolutely gifted as an acupuncturist! We worked on everything from digestion to sleep problems and I noticed an improvement in both areas as quickly as one session! Her touch is gentle and effective! I can not wait for my next session."* ~Jen A
"Caite is my first exposure to acupuncture. Her work opens up a new level of relaxation and introduces new feelings of positive energy in muscles, joints, tissues, etc. And especially in once injured areas. She's good at her work and I can tell she loves it. Thank You Caite!"* ~Joseph R
"Thanks for all your care and attention. I wouldn't even consider going to anyone else to receive the work that you do."* ~Tommy B
"I have been dealing with a knee stability issue for three years and have exhausted most standard western rehabilitation techniques, aside from surgery. I decided to give acupuncture a try having seen moderate short term success with dry needle therapy. Acupuncture brought some relief to my knee, but also shined in other aspects of my body and life. I found myself going to bed earlier and following a healthier sleeping schedule. Achy ankles in the morning occur less frequently. My seasonal allergies were easier on me this spring than any other in the past. I also learned a fair bit along the way, too! Caite creates a very welcoming and friendly environment, has a great taste in music, and seems to genuinely care about her patients and their progress. If you're considering acupuncture, I don't know a better place to start."* ~B.G.
"Had some relaxing acupuncture before I had a performance and it helped get my mind in the right place to stay relaxed a calm! Great stuff!"* ~Kris A
"I have been seeing Caitlin for Acupuncture for a few months now, the results for myself have been amazing. I have a HUGE phobia of needles and never considered doing this. After one appointment I have no problems with the "needle" part of Acupuncture. I suffer from migraines, I used to have 1-2 a week. I now have 1 or 2 per month which is HUGE for me. I had pain in my shoulders and neck prior to starting and no longer have these pains. I thank Caitlin for all of her help and advice throughout my process. I would and have recommended Amaluna to anyone."* ~Nicole L
"Great for stress and digestive issues. I always have so much energy after each session. Caite is amazing!"* ~Nicole K
"I have to agree with the other reviewers. Caitlin is well-informed, extremely thorough, and gifted, as if she was destined to practice acupuncture. She is ever the professional, but she doesn't lose sight of her human side because she is caring, compassionate and charming. She is also such a good listener that sometimes I feel like she is a therapist, allowing me to vent about my struggles. I have been seeing Caitlin for many months because of a chronic condition. I always leave her office feeling relaxed and yet energized and more able to cope with my problem."* ~T.C.
"Caite has a calm and open presence that completely eliminates any anxiety you might have about needles(!). When I roll off her table, I'm feeling rested and rejuvenated."* ~Peg M
"I've been to a lot of acupuncturists and not all are created equal! Stepping into Amaluna I felt comfortable and seen. I was greeted by a friendly smile and a nice cup on tea to start my appointment. Caitlin took a really detailed history that I appreciated and always asks for updates to make sure I am being heard. I always feel relaxed, balanced and re-charged after my appointments. Caitlin is a passionate healer and I highly recommend Amaluna for acupuncture!"* ~Jodi H
"Caite provides holistic care beyond merely acupuncture. I came to Caite when experiencing horrible upper abdominal pain for almost a year. Doctors diagnosed me with acid reflux and gallbladder problems yet I was not finding relief from the medicines prescribed. Caite worked with my doctors and provided me with weekly relief through acupuncture (it works!), nutrition advice, and overall wellness recommendations. We finally figured out the cause of my pain – food allergies. I have since recovered tremendously and am pain free! If you have gastrointestinal issues – she is the wellness practitioner for you!"* ~Mary D
"I had been working with Caitlin for a few months doing facial injections for wrinkles. I can see a big difference in lines and so does everyone else. Caitlin is an amazing practitioner, she knows exactly what she is doing and always has professional suggestions that really work."* ~Petra S
"Caitlin is wonderfully fantastic to work with. The combination of intelligence around the acupuncture medical system and her modern outlook helps create a comprehensive healthcare benefit that I wish I did more of. Her location is perfect and it is always a moment in time I look forward to for a healing experience. I highly recommend working with her for anything from acute issues to overall health and wellness. Also, the online scheduler is super convenient and easy to use."* ~Alex J
"Caitlin Gordon has been a terrific diagnostic acupuncturist.  I came to her with a number of arthritic symptoms and she has determined the treatments that have successfully eased my condition.  Caitlin is a true professional who makes you feel at ease.  Her extensive knowledge and background makes you feel comfortable and in good hands."* ~Dan M  
*Please note that individual results may vary and these are the experiences of current or past patients but not a guarantee of results.