Holiday Season Self-Care Checklist
Every year I aspire to have any holiday gift making or shopping done by December 1st, to remain sugar-free, and to spend the month doing introverted enjoyable things like journaling, taking baths, yoga, drinking tea and oooh-ahhing at the twinkly lights. Surprise, not the case! However, I have managed to make steady progress towards this goal of a chilled-out December using the advice below.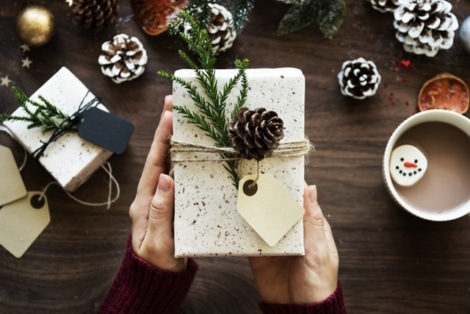 The holidays often bring heightened stress for a number of reasons. This time of year can trigger grief over lost or estranged loved ones. Time spent with family can bring up old wounds and triggers from generations of dysfunctional family dynamics. There is a lot of pressure to participate in every holiday party and gathering as well as to spend money and thought on gifts. We ruminate on what we did or did not accomplish this year. This is financially and emotionally taxing!
The natural rhythm of our bodies in the winter time (for those in the northern hemisphere) is to go slower and spend less time socializing. When we ignore this natural inclination and stay very busy, on top of the alcohol, sugar, and stress that often comes along with it, we suppress our immune system. It's no surprise that this time of year is cold and flu season.
Your immune system will work just as well as it does in the summertime (no flu shot needed) and you can relax and enjoy this time of year if you follow the holiday season self-care checklist below.
If you enjoyed this holiday season self-care checklist, share it with someone who could use it!