Study Finds Acupuncture for Depression is as Effective as Counseling
Published on May 17, 2017 by Dr. Caitlin Gordon
Are you interested in treating your depression naturally? Do you feel depressed in spite of your antidepressant medication? Not into counseling or found it to be too expensive?
I was thrilled to learn that a new study out of the University of York in the UK found acupuncture for depression was as effective as counseling.
Results for Patients with Moderate to Severe Depression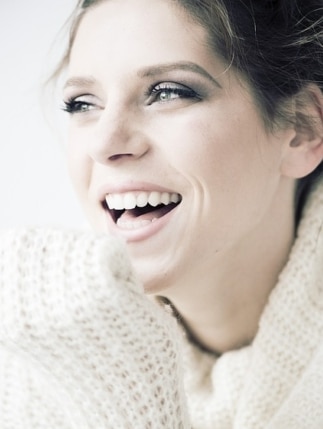 The randomized controlled study looked at 755 patients with moderate to severe depression. Patients received standard care (meds), counseling and standard care, or standard care and acupuncture for depression symptoms. Results showed that both counseling and acupuncture offered a statistically significant reduction in depression symptoms when added to a typical treatment plan of anti-depressants.
"We have provided evidence that acupuncture versus usual care and counseling versus usual care are both associated with a significant reduction in symptoms of depression in the short to medium term, and are not associated with serious adverse events," said the researchers, led by Hugh MacPherson, Ph.D.
Not only is patient demand for non-medication options increasing, but the pharmaceutical options available leave a lot to be desired. The researchers noted that as many as 60% of patients on antidepressants have an inadequate response, and as many as one third don't follow their medication regimen.
When we start to dive into the risks associated with antidepressant medication, it becomes difficult to justify their use in most cases.
Patients Received 12 Weeks of Acupuncture for Depression
The patients in the acupuncture group received 12 weekly sessions of acupuncture for depression symptoms. For acupuncture to be effective it must be used consistently and given time to work. I recommend patients seeking relief from depression come twice weekly for 4-6 weeks and then weekly for the remaining 6 weeks. If improvement is noted quicker, treatments are spaced out sooner.
When compared with the cost of 12 weeks of counseling, acupuncture is often the more economical option. Of course, if it is within your budget to do both, I highly recommend it. I frequently refer patients to counseling for extra support. If you have insurance that covers either counseling or acupuncture (or both!) this may help reduce out-of-pocket costs as well. My practice is in-network with most major insurance plans.
Stick With It For Best Results
According to the study, neither counseling nor acupuncture outperformed antidepressants when discontinued. At 12 months after the study, there was no difference in effectiveness between the three groups (standard care, acupuncture, counseling). Acupuncture should be continued on a maintenance basis long-term. This might mean every 2-3 weeks, or monthly, depending on your symptoms.
There is no doubt that both acupuncture and counseling are much safer options than antidepressants.
Learn More
Do you know someone struggling with anxiety? Change a life and share this post using the links below!
The contents of this site, including text, graphics, images, and other material are for informational purposes only. Nothing contained in this site is or should be considered or used as a substitute for professional medical or mental health advice, diagnosis, or treatment. Please schedule an appointment for personalized health advice.