Gluten-Free, Dairy Free-Friendly
I made these pumpkin cheesecake bars for two events and they were a hit both times. They have a delicious flan-like consistency and the gingersnap crust brings a welcome kick. Also, they can be made very quickly and are hard to mess-up–the best kind of recipe!
Ingredients
Crust
1 bag gingersnap crumbs, from Midel brand gluten-free gingersnaps
5 tablespoons unsalted butter, or coconut oil, melted
Filling
1 cup pureed pumpkin
1 cup vanilla full fat greek yogurt or coconut milk yogurt
3 eggs
½ cup pure maple syrup
1 teaspoon pure vanilla extract
3 tablespoons tapioca flour
1.5 teaspoons ground cinnamon
¼ teaspoon allspice
½ teaspoon ground ginger
½ teaspoon kosher salt
Nutrition Facts
Makes 12 bars
Per bar (without frosting)
200 calories
8g fat
234mg sodium 9% RDA
66mg potassium
26g carbs
16g sugar
4g protein
Iron 5.5% RDA
Vitamin A 37.4% RDA
Calcium 4% RDA
Instructions
Crust
Preheat oven to 350 degrees F. Butter your baking-ware (I used a 12×5-ish glass baking dish). Crush gingershaps in a high-speed blender or by hand. Combine the crumbs with melted butter in a bowl. Press mixture into bottom of pan. Bake crust about 5 minutes until slightly darkened. Set aside. Maintain oven temperature.
Filling
Add all ingredients for the pumpkin cheesecake filling to a blender and blend just until completely combined. It will be runny.
Pour the cheesecake filling into the pan with the crust.
Bake pumpkin cheesecake bars in the oven for 50-60 minutes, until the center is set up and doesn't jiggle.
Allow the pumpkin cheesecake bars to cool at room temperature for 30 minutes, then place in the refrigerator to chill for at least 2 hours prior to serving.
Serve with homemade cream cheese frosting, chopped nuts, and/or a drizzle of pure maple syrup.
Cream Cheese Frosting
1 package regular or vegan cream cheese, 1 cup powdered sugar, 2 tsp vanilla, a squirt of lemon and dash of sea salt. Blend a bowl with an electric beater. Soften before spreading on your pumpkin cheesecake bars.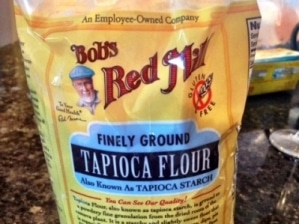 Nutrition Tips
I normally don't eat dairy, but I did use full-fat greek yogurt in this recipe. Full-fat milk products are easier to digest than fat-free or reduced-fat. You could also use coconut milk yogurt if you are dairy-free. I was worried the filling was so liquid that it wouldn't set up, but it does and is a wonderful custard-like consistency. I allowed mine to bake until the top was slightly brown the second time I made these, and it yielded richer flavor. The cream cheese frosting adds sweetness (and sugar and calories), but coconut whipped cream, yogurt, maple syrup and pecans all work great as toppings. If you choose to frost, I recommend waiting until the pumpkin cheesecake bars have chilled for a few hours, and warming the frosting so it spreads easily as the filling is a little fragile. Enjoy!
Chinese Nutritional Therapy
In Traditional Chinese Medicine (TCM), pumpkin is renowned for its digestive soothing properties. It is of the earth element and thus helps nourish the metal element of fall (as the mother element), which corresponds to lungs and large intestine. Weakness in the lungs will show up as:
allergies
asthma
bronchitis
pneumonia
Because the lungs open to the skin, one may also see acne, eczema, and psoriasis. The paired organ to the Lungs is the Colon, so weakness here will show up as constipation, diarrhea, or IBS. In Chinese medicine, the pumpkin is known to relieve damp conditions such as eczema. It promotes discharge of mucus from the lungs, bronchi, and throat, easing bronchial asthma. Not only does the flesh of the pumpkin benefit the Lungs and Large Intestine, the seeds are especially good for the intestines, easing constipation and acting as a parasite cleanse. Nutritionally, pumpkins are high in beta carotene which is converted by the body to vitamin A. Beta-carotene protects the mucous membranes of the body and has been shown to protect both the lungs and large intestine against cancer.
Learn More
Pumpkins are full of healthy flavonoids. Read more about flavonoids.
In Colorado, pumpkins are in season! Why Eating Seasonally Matters
Cinnamon and maple syrup are nutrient-filled raw ingredients.
The contents of this site, including text, graphics, images, and other material are for informational purposes only. Nothing contained in this site is or should be considered or used as a substitute for professional medical or mental health advice, diagnosis, or treatment. Please schedule an appointment for personalized health advice.